The Destination for Affinity Finds™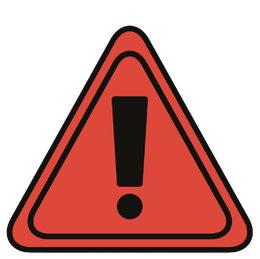 Coronavirus (COVID-19) safety precautions have severely affected global logistics so shipping & delivery times may be longer than usual. Rest assured, we are doing our best to get your order to you as fast as possible.
You can still view answers to frequently asked questions on this page or send us a message, though we currently have limited customer service staffing available. Thank you for your patience!
How long will my item take to arrive?


USA & Canada
Free Worldwide Shipping & Insured Shipping takes 1½ -4 Weeks for delivery
AUSTRALIA & New Zealand
Free Worldwide Shipping & Insured Shipping takes 1½ -4 Weeks for delivery
U.K & EUROPE
Free Worldwide Shipping & Insured Shipping takes 1½ -4 Weeks for delivery
Others Countries
Free Worldwide Shipping & Insured Shipping 1½ -5 Weeks for delivery

*Note: on purchase, the customer must accept that these delivery times are estimates only, based on the average data from 10,000+ Orders. Some orders may be faster, or slower depending on the location of the recipient and the fulfillment center used*

When will my order be processed? 
We want to make sure you get your items as quickly as possible. When ordering please make sure you select the correct model and color. Orders will be processed within 24 - 48 hours of ordering and be shipped the next day after processing day. Modifications or cancellations cannot be made once the order is shipped out. All orders are handled and shipped out from our warehouse in China. Please allow extra time for your order to be processed during holidays and sale seasons.
Shipping confirmation
A shipping confirmation is emailed to you as soon as your purchase has been shipped, which will allow you to track the status of your shipment. Shipping costs are dependent upon the weight of the package and delivery location. Customers are responsible for customs duties and taxes for all international orders. 
Tracking
As the receiver it will be your sole responsibility to track your order and submit necessary requirements to the customs or courier otherwise if your order has been tagged as a return to sender or unsuccessful delivery due to the receiver not being able to follow-up or have not submitted the necessary requirements or notification to the courier, we are not able to process any refund or replacement for free and you may need to place the order again.

Multiple Items
When ordering multiple items at once our system usually splits these into individual packages. Therefore, please note that your order may arrive in separate packages and may also arrive at different times.
Delivery
Your local customs office may require additional documents and time to clear your package, which may delay the estimated delivery time. Your order may be delivered to you by either the local post office or a local courier. Depending on your area, most orders will be delivered by your local post service, so the package will be received with your regular mail. If you are not home when delivery is made, a notice card may be left by the postal service to advise on how and where your parcel can be collected.
How long does it take to receive my package?

Please note that we require 2 to 4 working days on average to fulfill your order before dispatching it. Rest assured we are doing everything in our power to get your order to you as soon as possible! Once your order is dispatched, depending on your country or region, the estimated delivery time is between 10 to 20 business days. Please consider any holidays that might impact delivery times.

For an extensive Shipping & Delivery page click Here.

Is shipping free to all countries?

Yes, we are proud to say that we are able to offer FREE shipping worldwide.


Do you ship internationally?

Yes. Please note that with ePacket we are able to ship to over 200 countries & regions!


What is the return policy?

We are proud to say we do have one of the best return policies of the internet. We offer you a full refund after 60 days of purchase.

For an extensive Return policy click Here.

I ordered multiple items but only one of the arrived. What about the others?

It may occur, due to warehouse logistics that your items are sent in different packages. Usually, you will receive one earlier than the other. Rest assured, your other item will soon be delivered.


Yes, of course. Please contact us at contact@wrapango.com or by using this Form and our customer support team will be more than happy to provide a discount code.